On Monday the 27th of April, we packed up our bags in Florence, and took a train up to Venice. The first thing that happens when you arrive there by train is that you go out the front of the station, and instead of being on a busy street with tram and bus connections, you're right on the Grand Canal, immediately cluing you into the fact that Venice is all about water. We got ourselves a 3-day vaporetto (water bus) pass, and hopped on the next boat for San Marco, the district where we were staying. After checking in, we wandered around town for several hours, getting used to the ideas of canals, foot bridges with stairs, no straight line paths from A to B, and boats as the main means of transportation for people and things.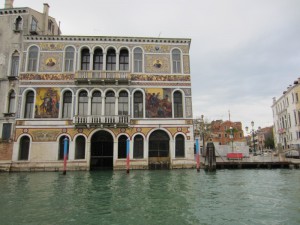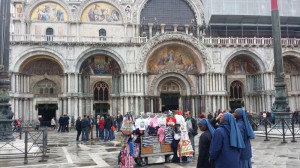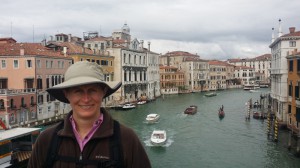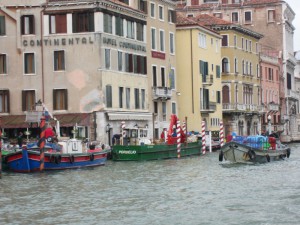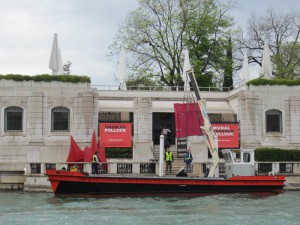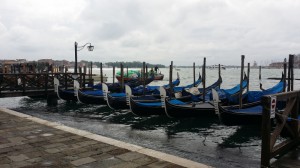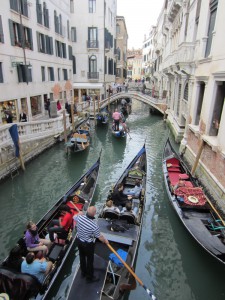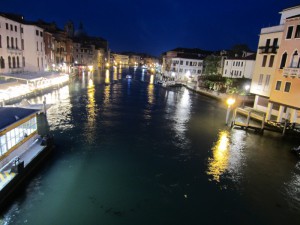 We especially enjoyed the fact that there are no cars in Venice — Mediterranean Europe does not seem to have laws about pedestrian right of way, of if they do, they are universally ignored… so it was really pleasant to have a few days where we didn't have to be on the lookout for crazy drivers who would definitely not stop at crosswalks.
Besides just generically taking in the beautiful city of Venice, on Tuesday, we visited a very interesting Maritime History museum, and also took a longer boat ride out to the Venetian island of Murano to visit a fascinating glass museum — Murano is the historical (and present) center for glass blowing art in Venice. Wednesday we went on an even longer boat ride to visit Burano, which is known for its brightly-painted houses and is also the traditional center for lace making.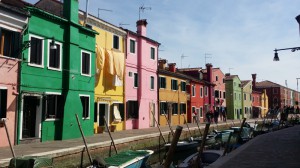 Thursday we packed up again, and headed for the smaller nearby town of Padova (Padua in English). We spent two nights there. Thursday we visited an art exhibit that ranged from ancient Egyptian art to Van Gogh in nearby Vicenza. We also attended an excellent classical music performance of András Schiff doing 6 Bach piano concertos with a chamber orchestra in the 1500s-era Teatro Olimpico.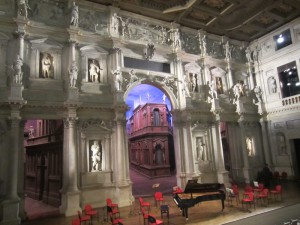 Friday we took a short train ride to the pretty medieval town of Monselice, where hiked up to the top of an extinct volcano called Monte Rocca. After our hike, we saw part of a local boat race in the canal, and walked around the town.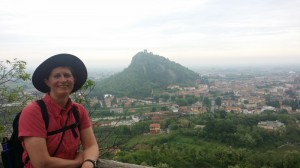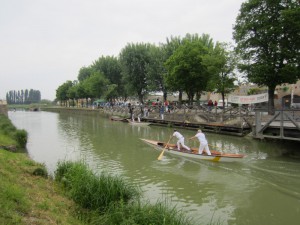 As I compose this, we're on the train to Rome, where we'll spend the last few days of our trip. Stay tuned!